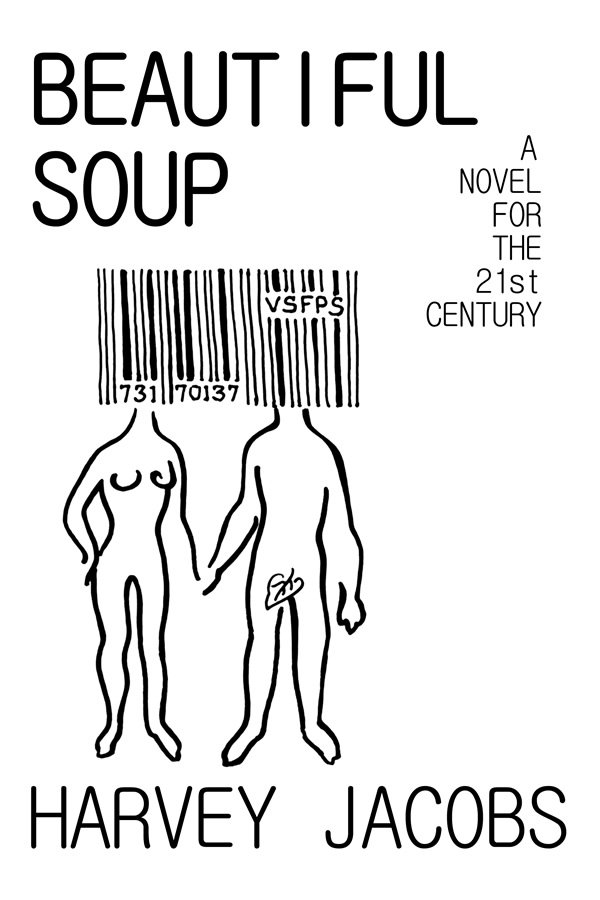 Beautiful Soup
The cult hit novel set in the not-too-distant future about a reluctant rebel's defiance of his role in a bar coded society.
"Bells clanging, lights aflash, the plot's ball bangs and rebounds.... A wonderful and wonderfully funny book."
—James Sallis
LA Times
"Writing with exceptional wit and wry insight... a skewed hybrid of Huxley and Vonnegut that... surpasses both in amusement value. Beautiful Soup is Brave New World sent through an irreverent spin cycle and populated by a cast of lovably eccentric rebels whose caustic commentary exposes the hypocritical values not just of supposedly problem-free twenty-first century society but of our own society."
—Carl Hays
Booklist (American Library Association)
"Soup's an incisive, wry social satire that so perfectly snares its targets... all the biggies... with such depth of emotion and pure lucidity it's only after one's awe has slightly diminished that one feels the idiot grin spread across his or her face. So don't dawdle!"
—Robert Morales
Reflex
Praise for Harvey Jacobs's Work
"Hypnotized, the reader is compelled to listen."
—Time Magazine
"Every page—every half page—yields some sudden jolt of comic or lyric observation... He likewise manages to satirize our all-too human foibles and failures without becoming too blackly unforgiving."
—Thomas M. Disch
Washington Post
"His characters are haunting... I have rarely enjoyed finding a writer as much as I have enjoyed my own discovery of Jacobs."
—Robert Cromie
Chicago Tribune
"Quietly amused, wry approach that gives distinction to Mr. Jacobs' work... his dry humor would be hard to improve on."
—Elizabeth Easton
The Saturday Review
"The characters who climb Jacobs' ladder are in search of a friend or a lover, but the ladder is shaped like a corkscrew, most of the rungs are missing, and there's no room at the top... Give us more Jacobs."
—Playboy
"Here is an author who sees life clearly and with humor everything there is to know."
—Publishers Weekly
"Move over Philip Roth, Mel Brooks, Heironymus Bosch. At last we've got another original... an already master."
—Ann Rosenberg
Philadelphia Inquirer
~~~
This ebook is in your choice of formats that work for almost every ebook reader and has no copy protection ("DRM"). Read it on any reader you want, any time.
We hope you enjoy the ebook! If you like it, please tell others to visit www.ReAnimus.com/1540
---
Returning Customers